WCS Warehouse Scheduling System
Product Detail
Product Tags
The WCS system is the link between warehouse management and logistics equipment.The reliability and integration are the primary requirements. At the same time, it integrates the interface of logistics system control equipment, dynamically defines system function points, balances path tasks, optimizes operations; executes logistics instructions and decomposes them. For each executive device, detect and display the operating status of the device, report and record the fault of the device, and monitor and display the flow status and position of the material in real time. The WCS system integrates the industrial control network or special control system of various execution equipment, including shuttles, hoists, intelligent sorting tables, electronic labels, manipulators, handheld terminals and other equipment, requiring stable and reliable operation, and fast and accurate execution of logistics instructions. Provide online, automatic, manual three operation modes, good maintainability. The WCS system is responsible for the scheduling between the system and the equipment, and sends the commands issued by the WMS system to each equipment for coordinated operation. There is continuous communication between the equipment and the WCS system. When the equipment completes the task, the WCS system automatically performs data posting with the WMS system.
Visualization: The system displays a plan view of the warehouse, real-time display of warehouse location changes and equipment operating status.
Real-time: The data between the system and the device is updated in real time and displayed on the control interface.
Flexibility: When the system encounters network disconnection or other system downtime problems, it can operate independently, and the warehouse can be manually loaded into and out of the warehouse.
Safety: The abnormal state of the system will be feed back in real time in the status bar below, giving the operator accurate information.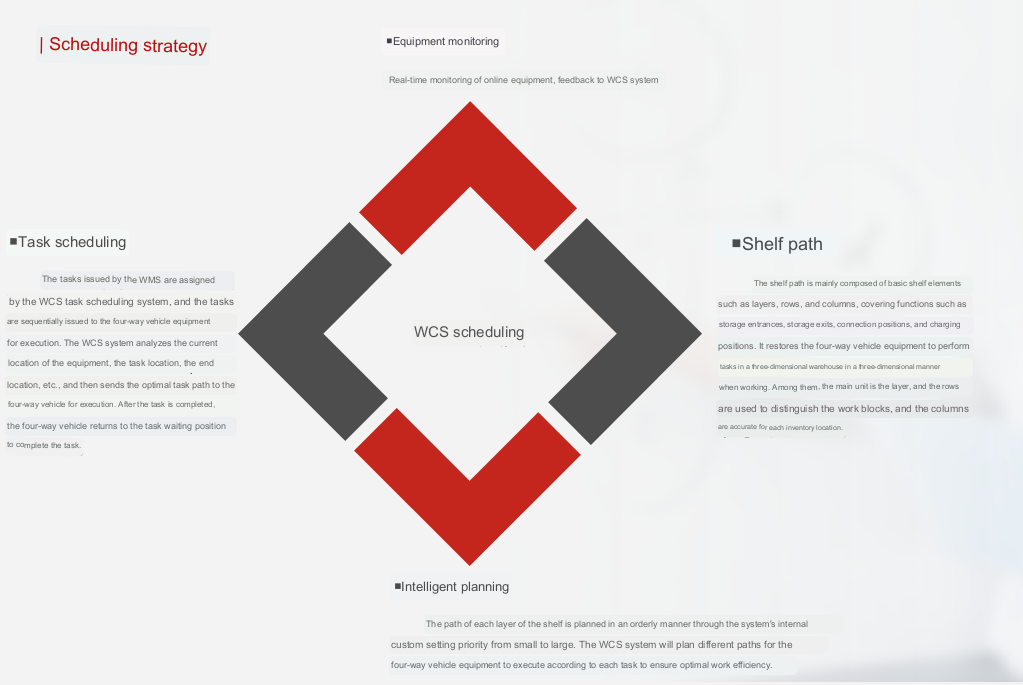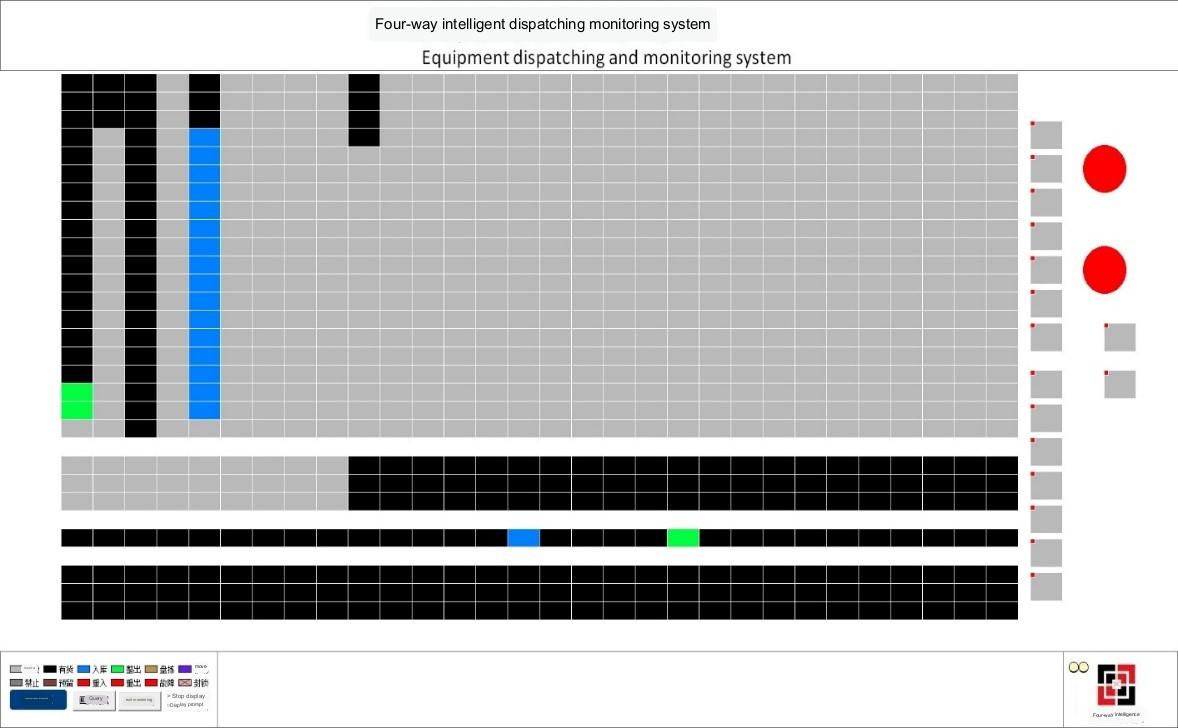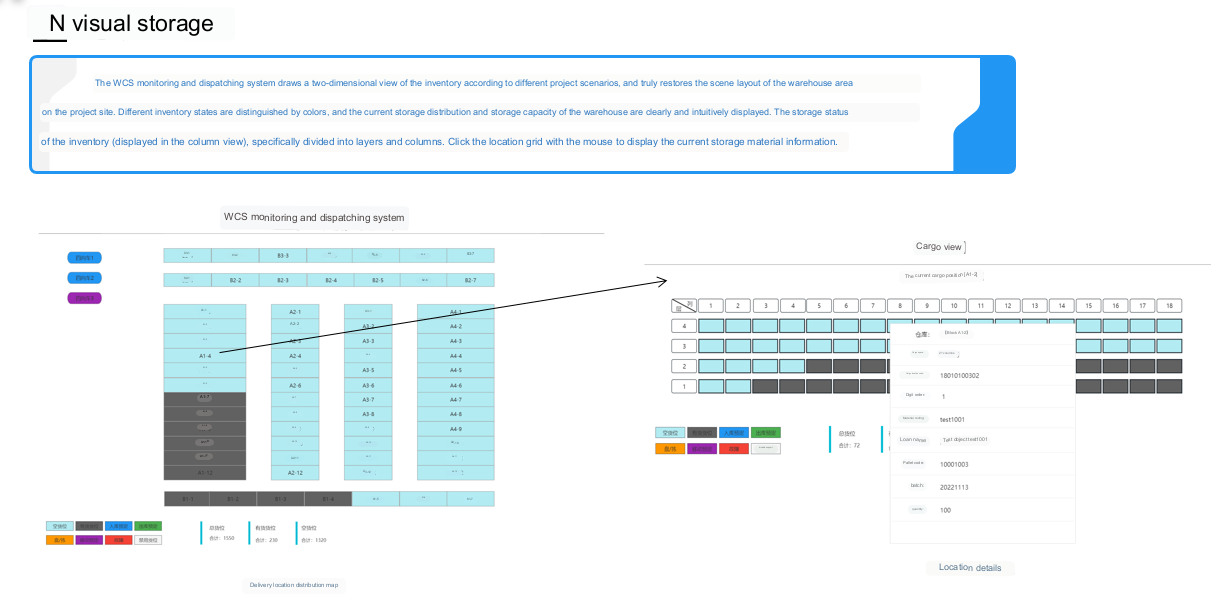 ---
Previous:
Dense Racking for TDR shuttles
---